Buy Caliper® Maptitude® today!
Many of our products are available for Caliper Maptitude. Maptitude can be purchased from the publishers, Caliper: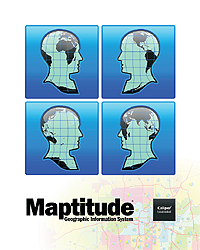 Maptitude licenses start at US$695 and include one country data pack. Additional country data packs are available. Discounted upgrade licenses, and web-based training are also available.
Further information about Maptitude can be found on our Maptitude pages, and on Caliper's Maptitude pages.
Questions about Maptitude should be directed to Caliper via the above pages. Contact us regarding other questions or special requests.